T-2/HT-2 Toxin in Corn Quality Control Material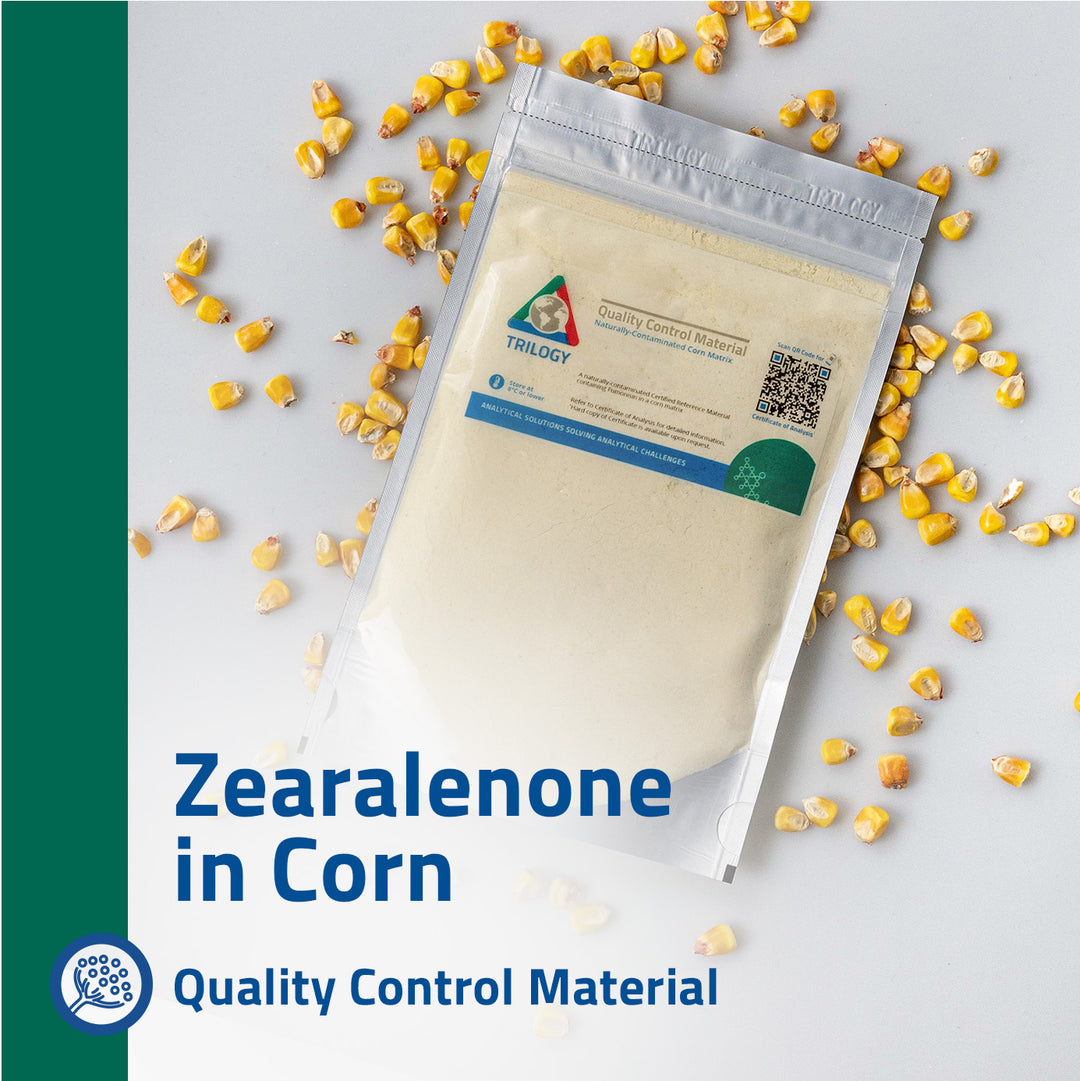 T-2/HT-2 Toxin in Corn Quality Control Material
Regular price
$12000
$120.00
A naturally contaminated Quality Control Material containing T-2 Toxin and HT-2 Toxin in a corn matrix.
All Quality Control Materials are homogenized to a 100% through 30 mesh, 0.595mm consistency. Material packaged in 100g resealable foil packs.
In stock.

Inventory on the way
Click to Download CoA
Expiration Notice
Please note that this batch has less than 1 year until product expiration.
Expiry:
Take a moment to review your usage and adjust your order quantities before moving forward with your purchase. Please feel free to explore other batches and concentrations for comparable batches. If you need help finding another batch or have any additional questions please contact us