Aflatoxin B1/B2/G1/G2 (Total Aflatoxin) Low Detection Limit Analysis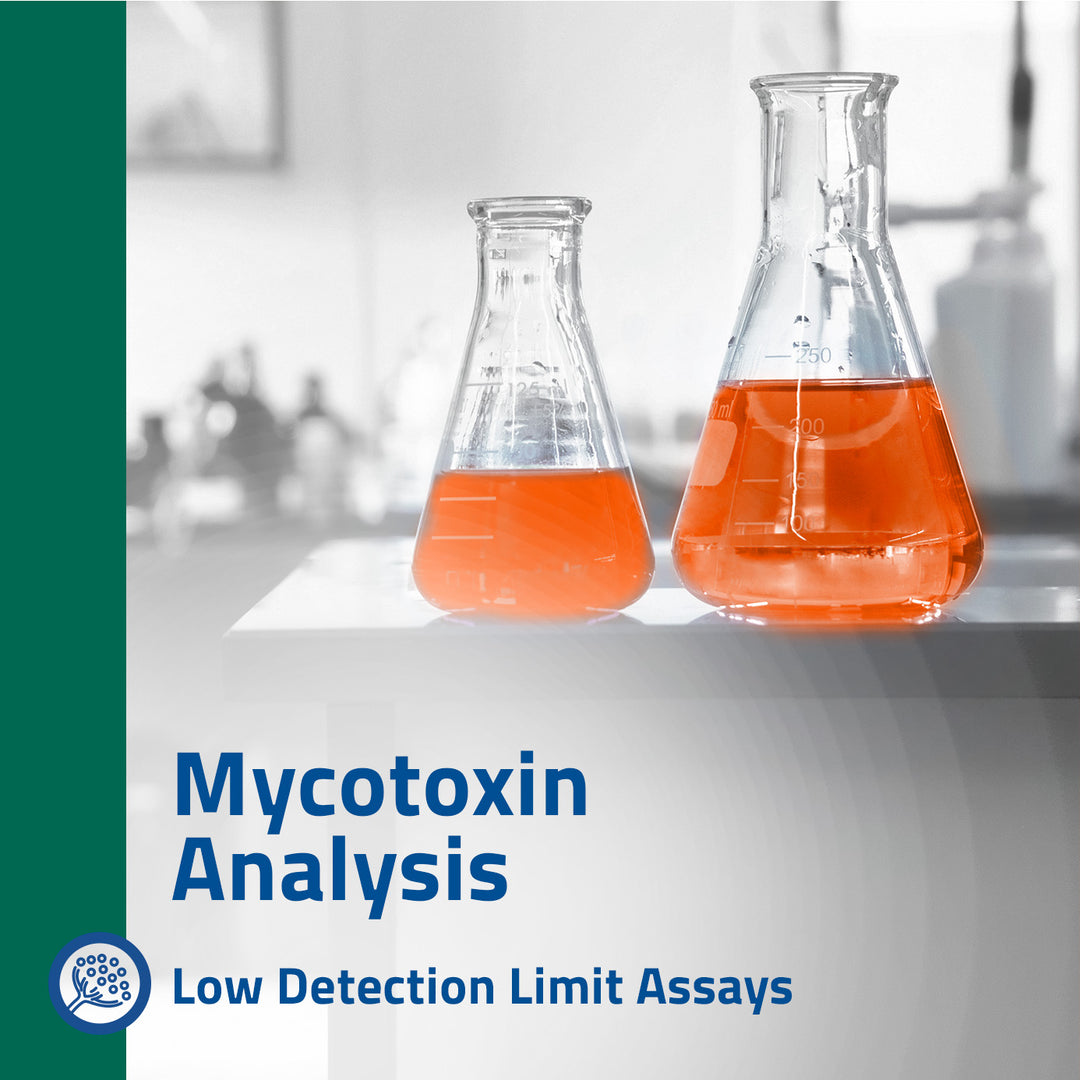 Aflatoxin B1/B2/G1/G2 (Total Aflatoxin) Low Detection Limit Analysis
Quantitative laboratory analysis using validated HPLC methodology for the detection of Aflatoxin B1/B2/G1/G2 and Total Aflatoxin at a low detection limit  of either 0.1 or 0.5 ppb. 
The analysis provides results for the Aflatoxin B1/B2/G1/G2 values as well as the total of all four.
Low detection limit results are typically available with 3-5 business days of sample receipt.
Regular price
$13000
$130.00
To submit multiple samples using this buy-online method, please add each sample as a separate item in the cart.